Whether you have a big or small law firm, having a website is a must. An appealing website is an easy way to attract and retain clients, but apart from being appealing to the public, it needs a website hosting. This affects the cost, security, structure, and performance of your law website. So not only the appearance of the website is important.
So what is website hosting?
A website hosting is a service that allows your law firm to post a website on the Internet. Basically, this is the storing of files on a server to be viewed online. When the users want to visit your website, all they have to do is type the link of your website and their computer will direct them straight to the server which hosts the website.
Now that we know what website hosting is, let's get more into depth about how it works.
Website hosting occurs when the elements that make up your website are uploaded from your computer onto a web server. Thus the server's resources, such as RAM, are allocated on the website which makes it possible for the users to view it online.
There are 5 main types of website hosting
Shared hosting:
Its name says it all. Your website will be sharing the resources found on the server with multiple other users. This is ideal for small websites and it's the cheapest type of hosting. Shared hosting brings about a free domain name, integrated website builder, and many more. This type of hosting is pretty much not advised as your website speed will go down and thus users will turn to your competitors.
Dedicated Server hosting:
With this type of hosting your law firm will have privileged rental rights over a web server. Dedicated server hosting provides more security and privacy, expected performance from your website and there is a guarantee that you will find available resources. On the other hand this is the most expensive type of hosting, you will need to have great IT expertise or have someone in your firm that knows about technology and even if you are not using all the space provided in the server, you still need to pay the full price.
Virtual Private Server hosting:
If you opt for a VPS hosting your website will be sharing the physical server with others but you will have your own virtual territory. As its name says, it's private, thus it has access to private resources without having to share them with others. If you choose to go for this type of hosting I have good news for you – you will attract more traffic. This comes with good and bad effects, but if you use a website caching you will turn the disadvantages into advantages. Having lots of traffic leads to a successful website which users rely on and give importance to. Although this is a very expensive website hosting, you will find out that in the long term it will be worth it.
Reseller hosting:
This type of hosting is a bit different from the others. This time the account owner can use their assigned hard drive space to host other websites on behalf of third parties. Here you will still be sharing some things with other websites but you will receive a constant source of income. Reseller hosting is particularly helpful to websites with multiple domains.
Cloud hosting:
This is very similar to the VPS hosting, but this time your law firm can get access to distributed resources, so if one goes down, your website won't be troubled. This increases resources availability and decreases inactivity issues. By using this kind of hosting your website will be provided with better security. To use cloud hosting you will need to have a cloud expert within your company.
So now that we know the different types of website hosting we can decide which one will be best for our firm. We now understood what website hosting is, but why is it important for a legal website?
Website hosting plays an important role in creating a strong online presence for your law firm. Without this it wouldn't be so easy to access your files. Website hosting optimises your e-commerce or blog processes, leading to more profit, higher performance and lower expenses. By using this, your files will be more secure and better performance will be provided. The better the website hosting, the faster the loading times. One important thing to remember is that the faster your website is, the more the audience it attracts.
Website hosting reduces the response time. Today's generation doesn't have a lot of patience and thus if your website will take long to provide them with a response they will simply turn to your competitors, so be careful!
Website hosting is a very important factor when setting up your own website. But how much does it cost?
Website hosting doesn't have an exact price. The cheaper hosting you can find is the shared one, and as you know you pay for the quality you want to receive. Higher quality and storage hosting plans can even start from 150$.
We're getting to an end, don't worry. So let's summarize what we talked about till now.
We discussed:
What website hostings are
The different types of hostings
Why they are important
Their cost
Now let's talk a bit about their benefits. As we already know by now, website hostings are a fundamental entity when it comes to creating a website.
But what benefits does it bring?
– Uptime (reliability)
You can expect reliability only if you pay for it. Probably you want a 24/7 customer support, a reliable server, and strong network connections and you'll get this from a high-quality website hosting. If your website has slow loading times and when users try to visit your website it appears as unavailable, they will turn to competitors, and we don't want this right? The best thing to do is choose the best website hosting which even if expensive will provide you with reliability.
– Traffic/bandwidth
Depending on the content you want on your website; images, video, or audio you will need to choose the right plan for your website. By choosing the right plan for your firm you can decide whether or not to need the host's approval, you can decide if you will be able to modify ".htaccess" files or not, and many more. So choose your hosting plan wisely.
– Multiple domains
If you decide to host more than one domain you will simplify the process of website hosting. This is very common in the shared hosting model. If a website is being hosted on another one, this is called an add-on.
– Cost
As we already stated the price of the website hosting can vary depending on the one you choose. If you choose to go for a shared hosting the price of this will be relatively cheap, but don't expect it to be as reliable as VPS hosting.
The website hostings can be paid monthly or annually, depending on your comfortability. At last, if you are satisfied with the reliability and service offered by the website hosting that you chose, renew your payment, and pay attention! When renewing your payment you will be paying even less. So what are you waiting for? Find your best website hosting and renew your payment!
– Technical support
Sometimes things can go bad so make sure that you have 24/7 professional technical support implemented with the knowledge to help you when needed.
Now last, but not least, how is SEO related to website hosting?
Choosing a cheap website hosting can directly impact your SEO. How? Easy. If the website hosting you chose is not reliable, affects the speed of the website and is not secure enough, your google rankings will go down and this is the last thing you want.
A fast website with no 404 errors or unavailable pages has a better chance of ranking higher in search engines like Google. A reliable website hosting should have an uptime close to 100%.  This means that your website will be online close to 100% of the time.  Website speed is a known ranking factor together with a website free from technical errors. A slow website negatively affects the conversion rate, people will drop out of a slow website and go visit a competitor's site instead.  So it is important to keep these factors always in mind when choosing your website hosting.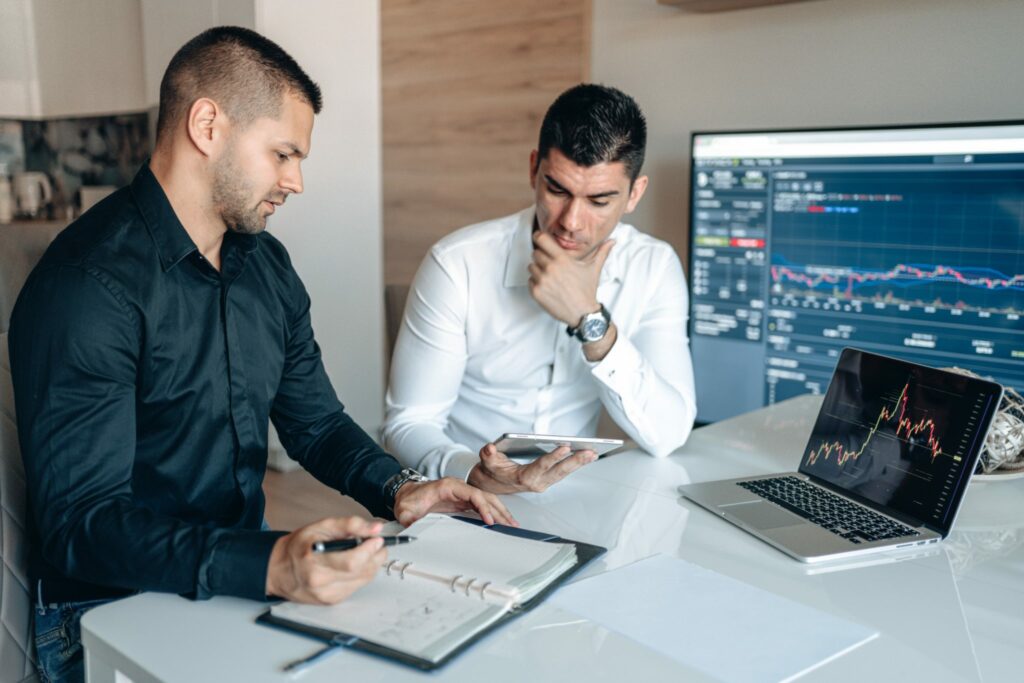 As we can understand, website hostings play such an important role in the creation of a website that you shouldn't even think about a website without a website hosting! Having high-quality hosting will help raise the google rankings and thus you will be attracting more users, gaining a competitive advantage.
Your firm's reputation is the most important thing and by choosing the right website hosting and by speeding up your website, you will gain a lot of clients, brand equity, and high google rankings.